A Taste of Ostalgie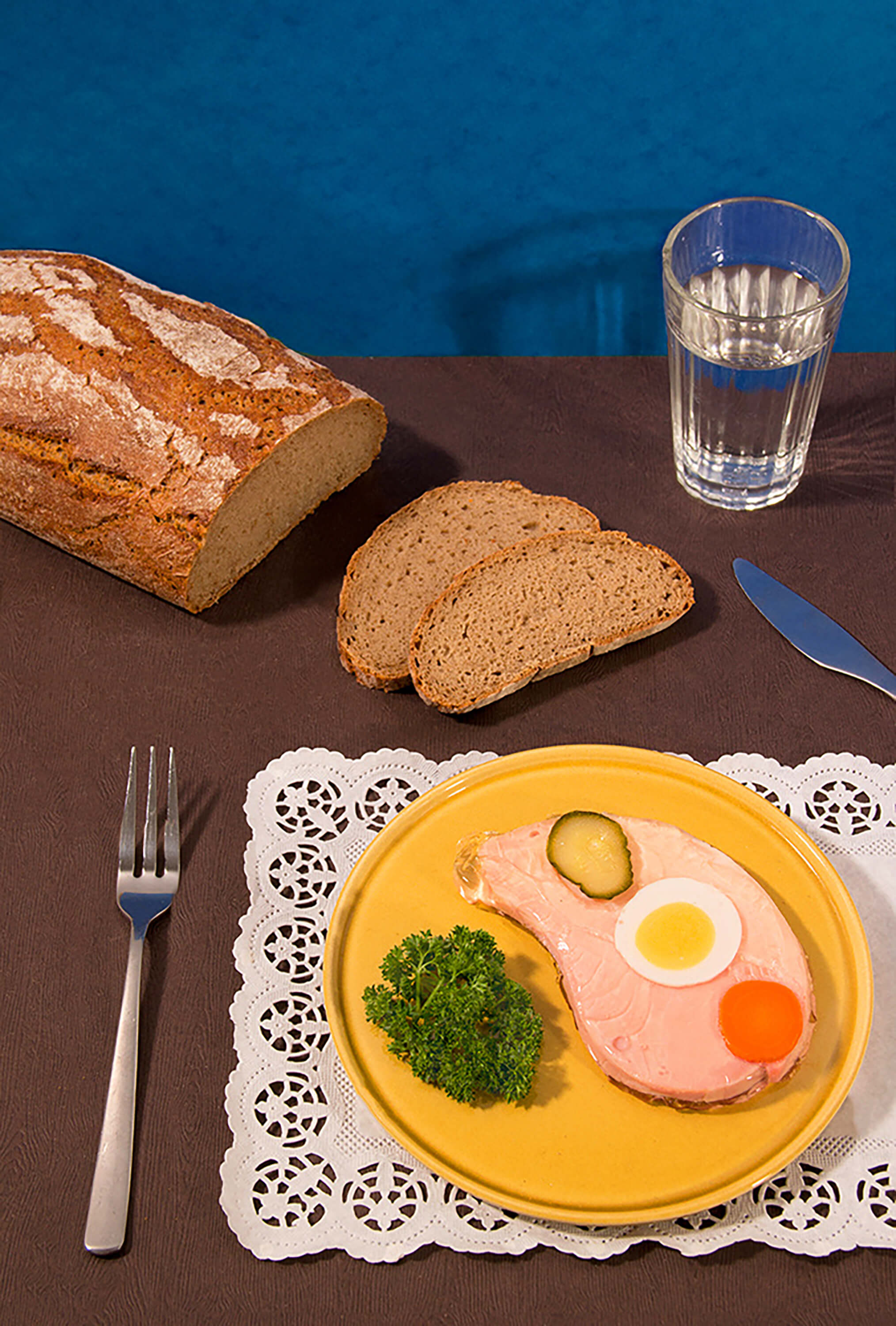 A Taste of Ostalgie - Zülze,
Schokoladen Suppe/ Chocolate Soup
35x 26cm | Fine art print on Barita paper
Photography



Ostalgie – a portmanteau of the German words for "nostalgia" and "east"– is a trend found in eastern Germany and other parts of the former East Bloc, connoting nostalgia for life in the German Democratic Republic (GDR). The term emerged after the reunification in 1990, when the majority of cultural icons of GDR disappeared.

The series recreates the common GDR cuisines, the kind of Ostalgie about the products that were in the pantry. They were often born out of necessities shaped by the 'planned economy' in which people faced persistent food shortages.







A Taste of Ostalgie - Sauer Ei / Sour Eggs
35x 26cm | Fine art print on Barita paper
Photography




The creativity of GDR citizens to develop their own dishes using the available resources is addressed in these meals. The average diet consisted of canned or processed food, fat, bread, chicken and vegetables grown in the GDR such as potatoes and carrots, as finding other fresh vegetables and fruits required patience and luck.

Ostalgie is a longing for the down-to-earth aspects of a bygone era, if not for the injustices committed by the regime. Remembering the GDR period is always accompanied by ambivalence; melancholy and defiance.





A Taste of Ostalgie - Ketwurst
26x 34cm | Fine art print on Barita paper
Photography





ドイツ分裂時代の旧東ドイツの家庭において一般的だった食事を再現したシリーズ。Ostalgieとはこれらの料理を含む旧東ドイツの文化や生活を懐かしむ近年の風潮を指す。

社会主義政権による計画経済のために慢性的な食糧不足に直面していた東独の人々は、限られた食材を使って独自の料理を生み出した。にんじんや玉ねぎ、じゃがいもなどを除いて新鮮な野菜や果物を入手することが困難だった当時、庶民の食卓の大部分を占めたのはパン、肉、卵、マーガリン、瓶詰め・缶詰食品などであった。

経済破綻、秘密警察による抑圧や監視、亡命を試みる者の銃殺など、現在も旧東ドイツには暗いイメージがつきまとい、ドイツの文化や歴史を語る際に触れられないことが多い。1990年のベルリンの壁崩壊後、東ドイツ民主共和国は消滅し、同時にその文化的アイコンの大部分は姿を消した。 消えていく食文化の中に、失われた国の社会の様相や、それに適応してみせた庶民の知恵と創造性を見ることができる。